Safeguarding (during Covid-19)
We are committed to safeguard all children and adults in our school. All Safeguarding guidance during school closure will be added here for your information.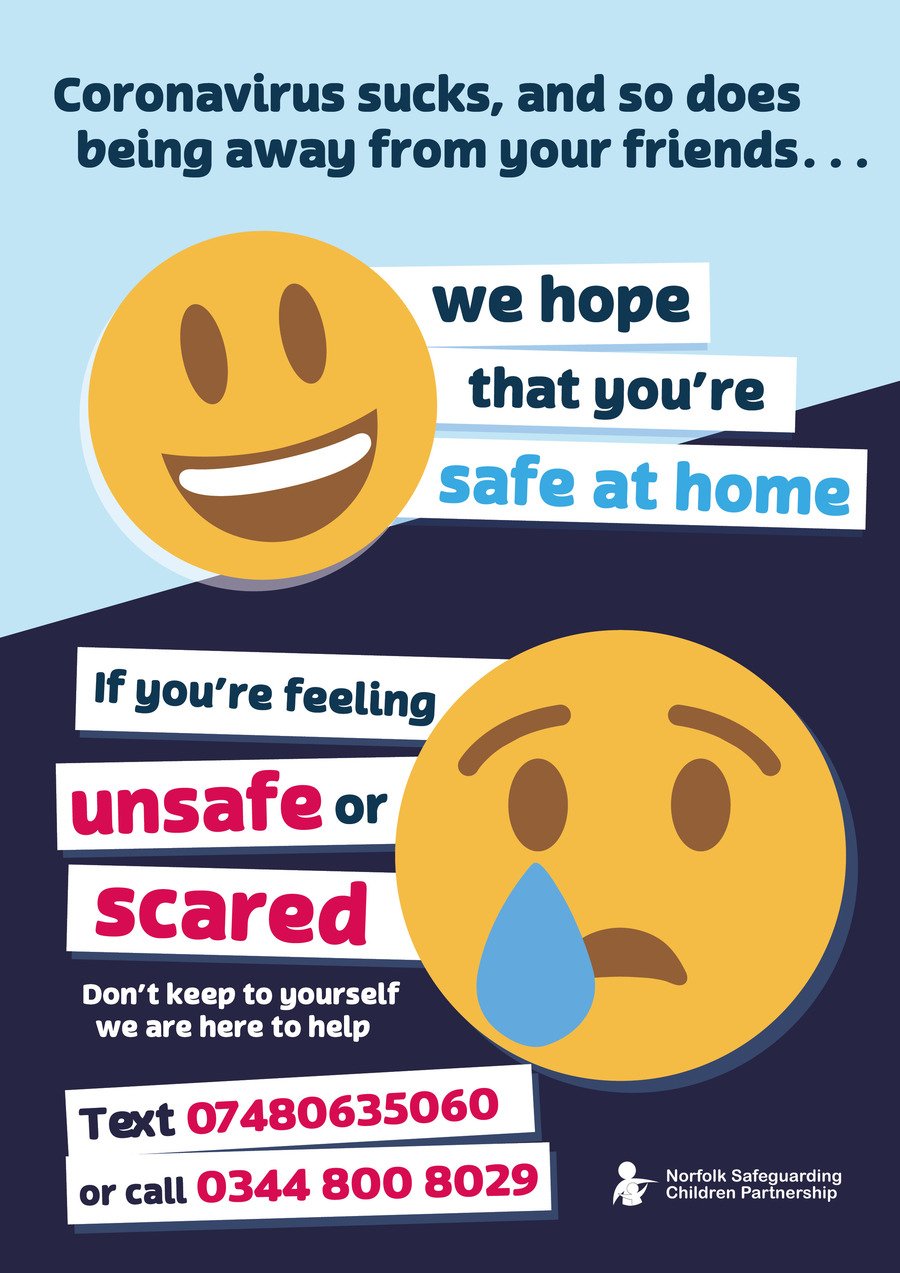 Keeping yourself healthy and well:
Mentally Healthy Schools have produced an extremely useful document which includes links to a variety of resources that can be used to ensure pupil mental health and wellbeing is being maintained during this uncertain time. The document can be found here.
Resources to promote and support mental wellbeing are included in the list of online resources the DfE have published to help children to learn at home. Public Health England has also published guidance on supporting children and young people's mental health.
Digital support includes:
MindEd educational resources for adults about children and young people's mental health, which is relevant for teachers, other professionals working with children, volunteers, parents and carers
the Every Mind Matters platform, from Public Health England, about looking after your mental health
Rise Above, targeted at young people, which also has schools-facing lesson plans
Keeping safe online:
Harmful or upsetting content
Get support by:
reporting harmful online content to the UK Safer Internet Centre
getting government advice and trusted resources from Educate Against Hate on safeguarding from radicalisation, building resilience to extremism, and promoting shared values.
Bullying or abuse online
You can: