Jays
Jays class is home to our year 3 and 4 children, and is taught by Miss McGowan. During the Spring term, Jays will be supported by a student teacher - Miss Banham - as well as our wonderful teaching assistants: Mrs Barker and Mrs Spinks.
See our 2019 - 20 curriculum here.
To access our Home Learning Grid for this term, please click here.
Autumn Term Learning
Jays are extremely motivated by the world around them, and what their collective and individual impact is on it. They are inquisitive, eager and passionate learners and enjoy every part of their learning. Jays' topic title for the year is 'Journeys', and they began this by exploring 'Water World' in the Autumn term.
Jays have enjoyed some interesting science investigations and geographical fieldwork based around this theme, and have written a newspaper about some of the things they've learned in Autumn term - it's all their own work, even much of the formatting!
You can find the newspaper here.
Click here to visit an amazing website created by one of our year 4 pupils and their dad! It has lots of information about being 'green' and protecting our environment, and the animals we share it with.
Jays have also learned a lot about our oceans, particularly how they are changing, why, and the impact this could have on their futures. This has led to a child-initiated project about plastics and recycling, which inspired the creation of marine-themed sculptures from recyclables. These have been on display around the school, along with statements about their chosen subject matter and materials.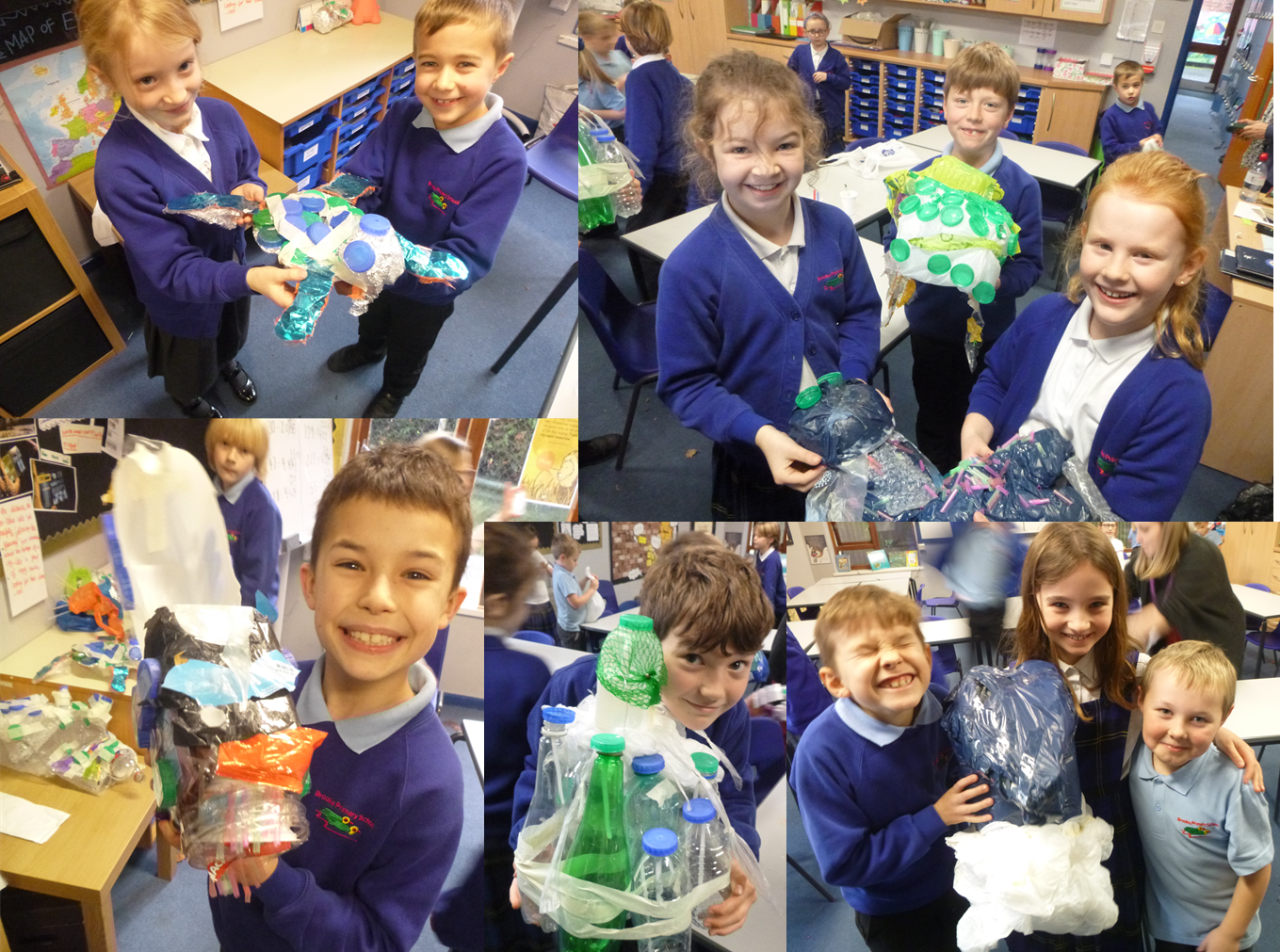 Have a look at this amazing piece of writing by one of our year 4 children, based on one of our literacy units: Ruin is a short film set in a post-apocalyptic landscape!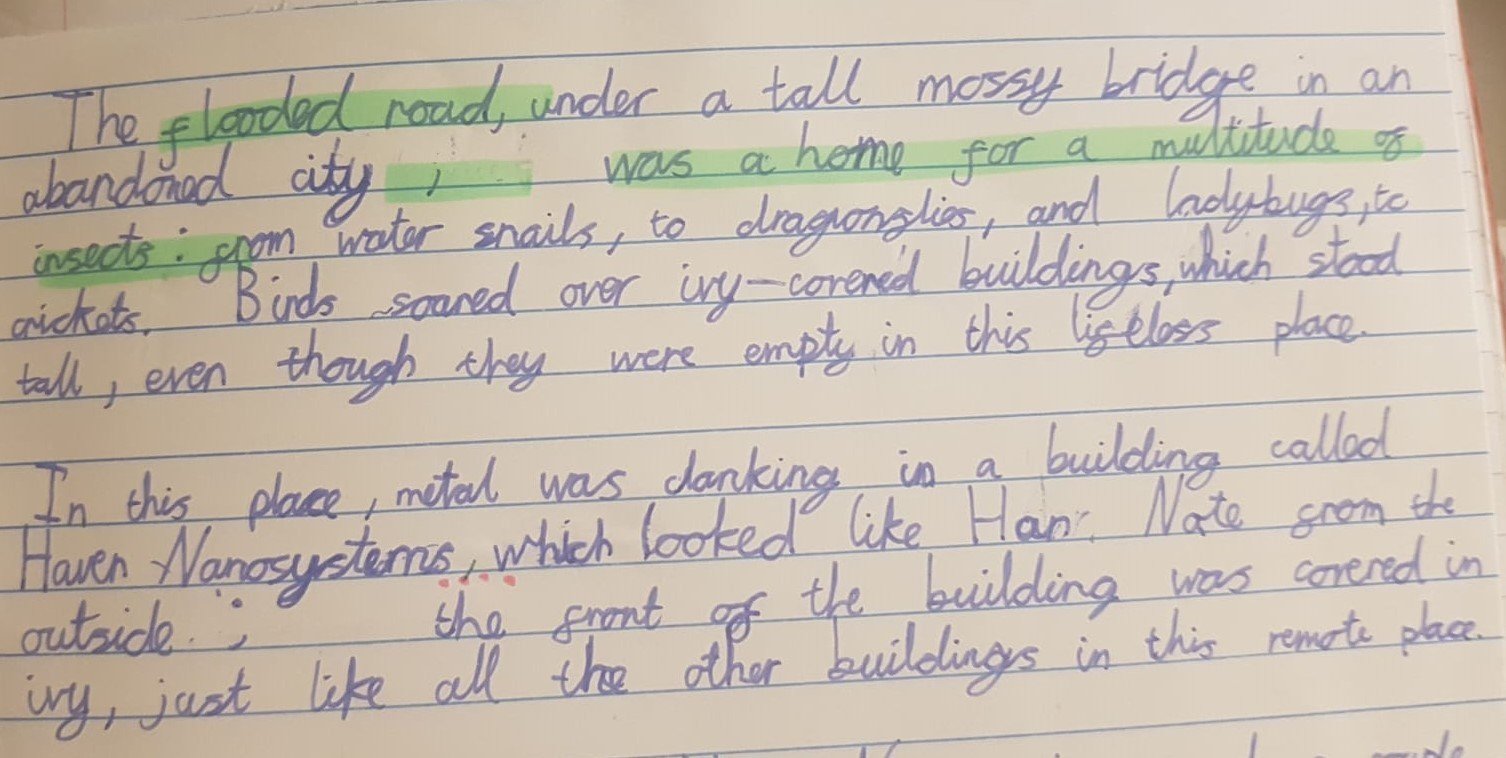 Spring Term Learning
In Jay class we have lots of children who are keen historians! To reflect this, our 'Journeys' topic this term will focus on 'The Making of Britain', where we will learn all about the different people who have made Britain their home over the past few thousand years, and how they have helped shape the Britain we know today!
IN JANUARY...
As part of our topic, we have been thinking about what settlers need, and what would make a good settlement. We've learned that all settlements have limitations though. Next, we'll be learning what the name of a settlement can tell us about the people who built it!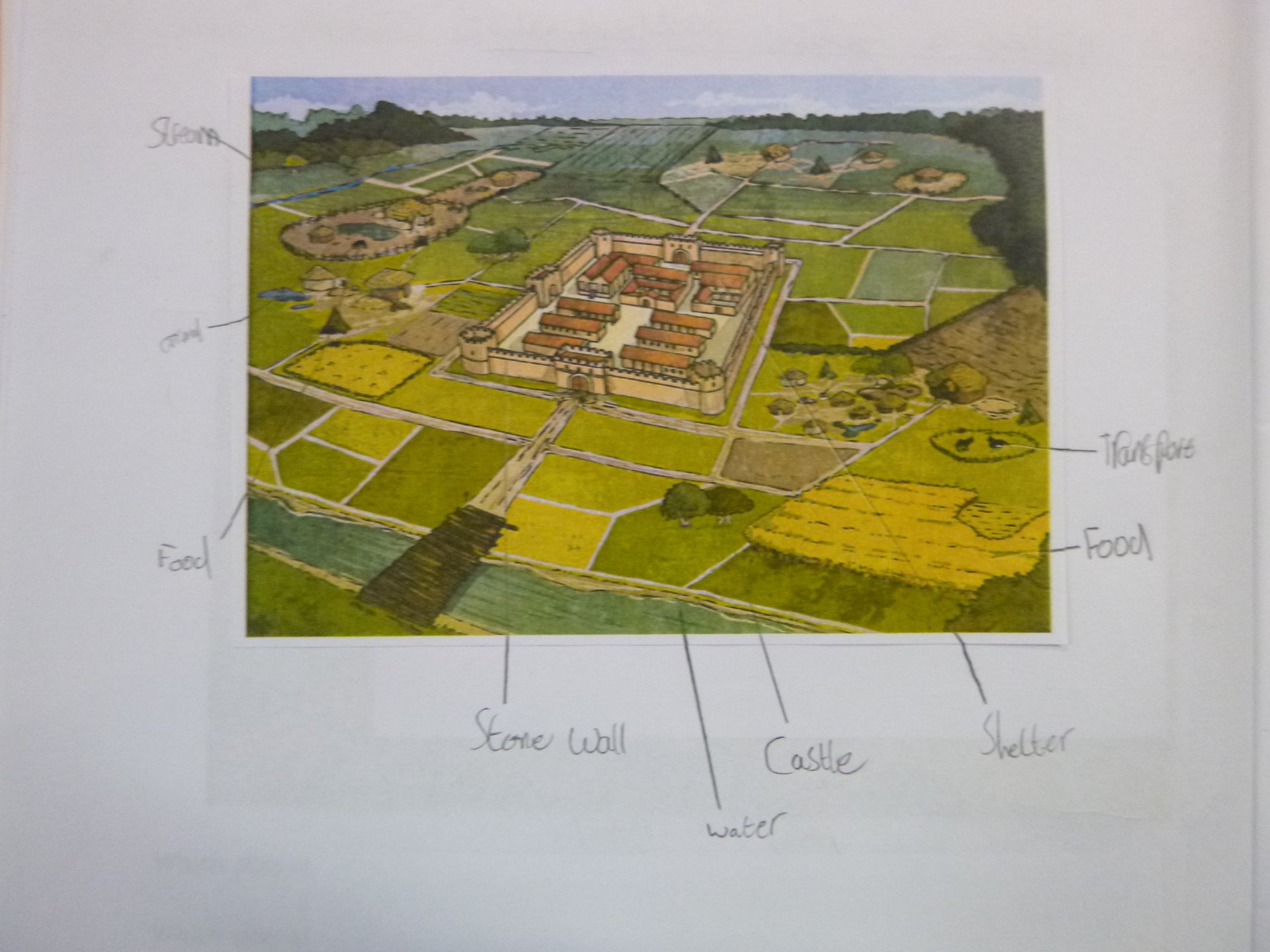 In maths we're learning about fractions, and this week we will be looking at how different fractions link to decimals.
We've been using our bodies to make different percussion sounds! Here are one of our 'tribes' rehearsing their 'haka-style' rhythmic performance! We thought about what we wanted to communicate with other 'tribes'... we are strong, we are brave, we are welcoming...! What do you think this group is saying?
We've started to delve into a book called The Island - it's a fantastic book about a man who is discovered on a strange island, where fates and ocean currents have washed his raft ashore. The people of the island realise he's not like them… so they are less than welcoming.
We've had some incredible writing from this so far, which I will share soon!
In maths we've been tackling fractions. We've looked at what a fraction is, whole numbers and parts, and equivalent fractions.
We've started our topic by learning about the geography of Europe and Britain... and will soon move on to the history of Britain's settlers!
Rock has also been on the agenda this week! Igneous, sedimentary and metamorphic to be exact... See what your children can remember (we've just started to learn about this!) or find out!
Half of our class took part in a local athletics tournament and won! An amazing effort by all means they are through to the next round! Have a look at some photos of the event here.
We had an exciting trip to the Wishing Wood on Friday 17th January, imagining that we had been stranded on an island and had to build shelter, fire, collect food and source fresh water. Each tribe had their own settlement, which they soon found they had to defend from other tribes who tried to steal their food! We didn't take too many photos because a) it poured with rain and b) we were just having too much fun!
We kick started Spring term with a trip to The Sainsbury Centre of Visual Arts on Wednesday 8th January, which introduced the concept of human journeys through an artist-supported tour and workshop, in which we drew objects from the collection and presented them in pop-up books we made.