Swallows
Swallows class is home to our year 5 and 6 children, and is taught by Mrs Weal. Swallows are supported by our wonderful teaching assistants: Mrs Barker and Mrs Spinks.
See our 2019 - 20 curriculum here.
To access our home learning grid for this, click here.
Our House Captains are year 6 children, and they are supported by their deputies, who are year 5. Our peer supporters are also from Swallows class!
Autumn Term Learning
In science we have been answering the question how does fire affect materials? Also, which materials burn most easily? The children used special tongs to hold samples over a flame and observe carefully what happened next. We learned about the different density of materials and how this can affect the way they burn. For example; paper, card and wood all originate from the same place, however the higher density of wood means that it burns much slower than paper.
We have thought about the General Elections and have been writing our own manifestos (some of which rival the ones from our three main political parties it has to be said). Our children would: give more money back to the NHS and schools, help stop homelessness and even spend more time changing policies on climate change to make a difference sooner.
In other news, we have also been getting dramatic and learning how to build character through improvisation and hot seating. The children had lots of fun pretending to be someone completely different for a minute or two!
We are also looking at the choices that writers make about language and why some words helped to create a certain atmosphere or character better than others. We compared different descriptions and then wrote our own about a mysterious cottage.
In PHSE we have been talking about how physical, emotional and mental health are linked and which activities can improve all three. The children had some very thoughtful and mature ideas and thoughts on the matter and we are going to express these ideas through art next lesson.
After three weeks learning the skills of volleyball, the children tried some mini games this week and nominated players of the match who they felt had shown the most progress and determination throughout the game. It was great to see them apply the knowledge they had learnt and work collaboratively to win points as a team.
Spring Term Learning
This term, Swallows will be learning about the many different countries, cultures and beliefs that fit together to form Africa!
There will be some really exciting trips, visitors and experiences to help immerse the children in learning about this incredible continent!
Well done to the children from Swallows class who won a writing competition, and will have their work published in a book!
On Friday 17th January we went to the Wishing Wood! We imagined we had been abandoned on an island and had to work in teams (tribes) to survive! We built shelters, defences, fires, foraged for food and sourced water - we also robbed neighbouring tribes of their food!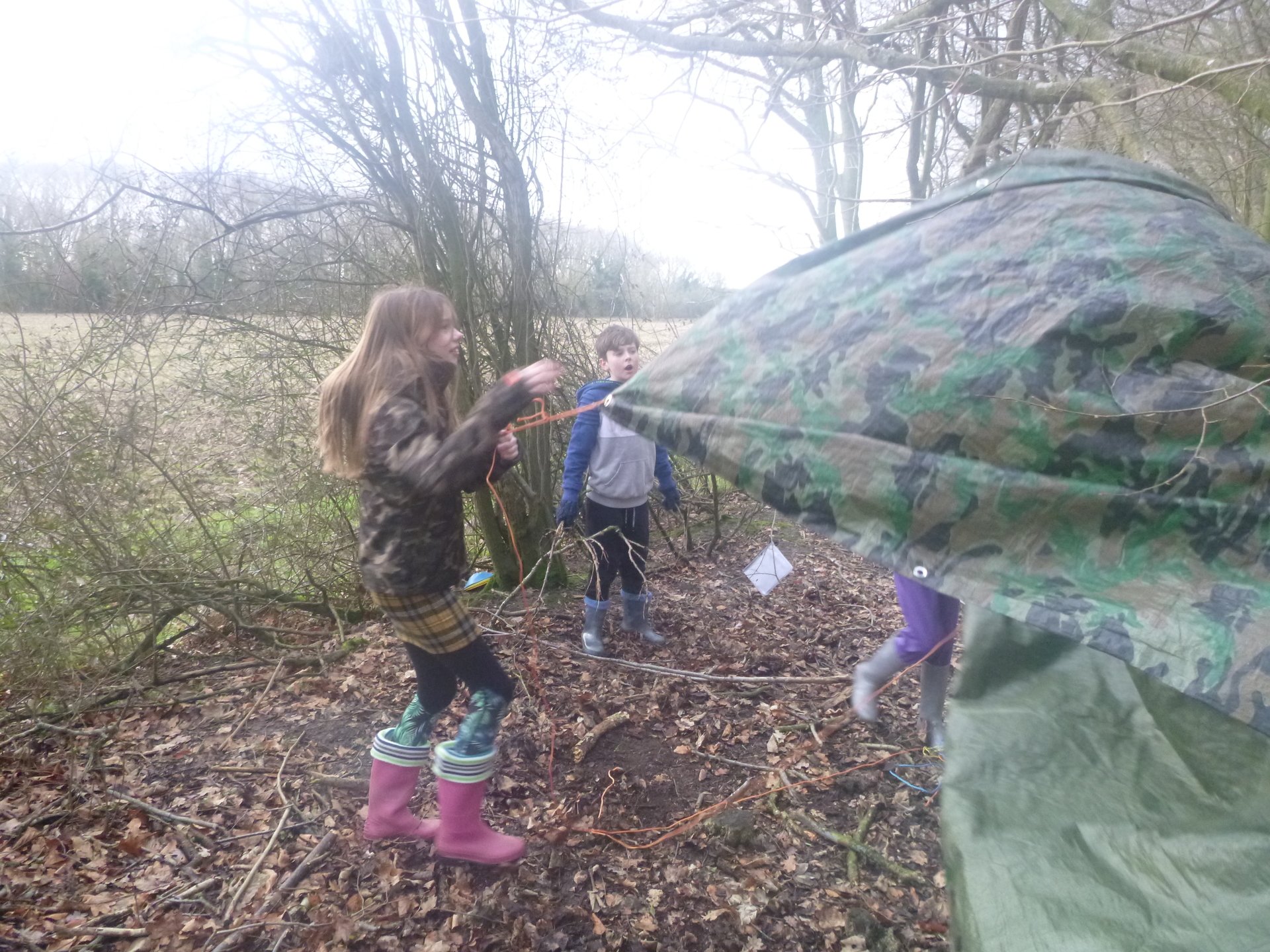 This week:
We have been busy researching and writing about different countries across Africa. We were inspired by the beautiful work of 'Letters from afar' and used ideas from here, to create our own fact files.
We've started our topic by learning about the location of different countries in Africa and some of the ecosystems found there. Additionally, we have started to learn about the history of the Kingdom of Benin.
We are really enjoying our new class book: Gorilla dawn. An inspirational story set in the rain forest of the Democratic Republic of Congo, where 2 children work together to save a gorillas life.
On top of all this, we have also been revising long multiplication and solving multi- step word problems!